Beetlemax Antiplastic Kit a Zero Waste Gift with Sustainable and Reusable Bamboo Straws, Bamboo Toothbrushes, Silk Dental Floss, Bamboo-Cotton Pads for Face, Bamboo-Cotton Swabs and Mesh Produce Bags.
Regular price

$0.00 USD

Sale price

$30.00 USD

Unit price

per
Brand: Beetlemax
Features:
ECO-FRIENDLY STRAWS (SET 1): 2 Reusable Bamboo Straws plus 1 Cleaning Brush in a Travel Cotton Bag. You've got more power than you think!. Want to take your impact further to save our planet? Say not to single-use plastic!. This set of bamboo drinking straws is reusable, biodegradable, sustainable, durable, BPA-free and Vegan.
BAMBOO TOOTHBRUSHES AND BIODEGRADABLE SILK DENTAL FLOSS (SET 2): 2 Adult Bamboo Toothbrushes and 1 Bamboo Toothbrush Holder. Our Toothbrushes and Toothbrush Holder are made from 100% natural organic bamboo, entirely eco-friendly, BPA free. 100% Compostable Silk Floss in a Glass Holder that you can Refill.
REUSABLE PRODUCE BAGS (SET 3): 4 Cotton Medium Size Reusable Produce Bags (11x13 inches) with Tote bag (13,3 x 14,1 inches). These Mesh Produce Bags can be used not only for grocery shopping for fruits and vegetables, but also like storage bags for toys, small sports equipment, office supplies, also are very useful for laundry delicates and much, much more.
BAMBOO COTTON SWABS (SET 4): 100 Bamboo Cotton Swabs made from Organic Cotton and 100% Biodegradable. You can use these multipurpose Swabs from personal hygiene & baby needs to household cleaning & project crafts.
BAMBOO - COTTON MAKEUP REMOVER PADS WITH SMALL COTTON LAUNDRY BAG (SET 5): These set of 8 Reusable Bamboo-Cotton Makeup Remover Pads includes a no-slip pocket for easier use. The premium quality material makes it perfect for cleaning and exfoliating your skin whilst still being kind & gentle, leaving your skin feeling clean & soft.
Part Number: 789993191895
Details: THE PERFECT BOX GIFT: Zero Waste Kit - Sustainable Eco Friendly Gift Set. This kit is designed to help you eliminate single use plastics in your life. What's in the box? Set 1: 1x Bamboo Toothbrush. 1 x Biodegradable Silk Dental Floss in Glass Holder. 1 x Cotton Pouch. Set 2: 2 x Reusable Bamboo Straws. 1 x Cleaning Brush. 1 x Bamboo Travel Case. Note: We recommend washing your straws with the cleaning brush before the first and every use. Simply use warm soap and water and let the straws dry naturally. This will ensure that your straws last for many. Set 3: 4 x 100% Cotton Medium Size Reusable Produce Bags (25x33cm). 1 x Tote bag (34x37cm). Note: Our Bags can be washed repeatedly. Just put them in the washing machine, then hang them to dry, and they will look like new ones. Set 4: 8 x Bamboo-Cotton Makeup Remover Pads. 1 x 100% Cotton Laundry Bag. Note: Place the pads in the laundry bag and wash gently using warm water. Set 5: 100 x Bamboo Cotton Buds. The packaging gift box is made from recycled materials because we take care of our planet and every detail matters. 💪BE A PART OF THE WORLD CHANGE AND SAVE OUR PLANET.
EAN: 0789993191895
Package Dimensions: 10.1 x 8.0 x 2.8 inches
Share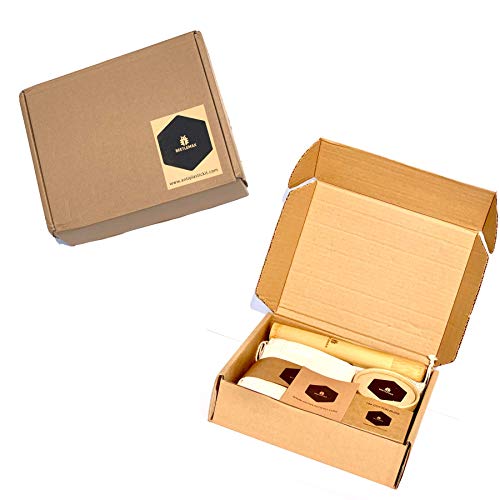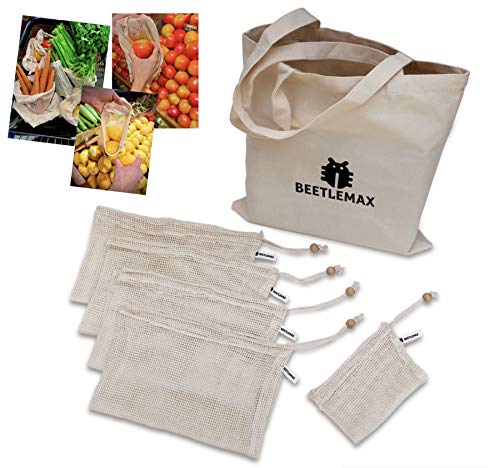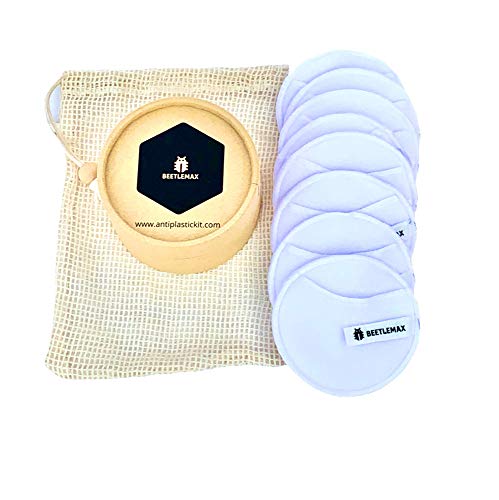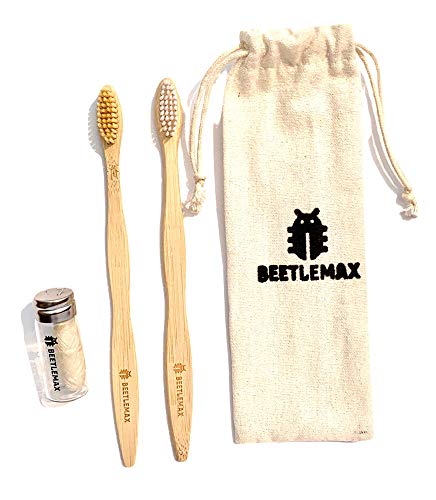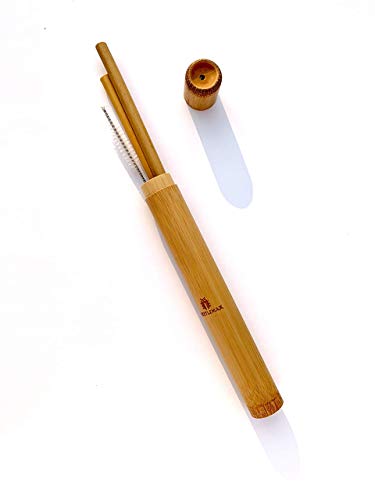 As an Amazon Associate I earn from qualifying purchases