BeMind Coconut Husk Scrubber(6)Coconut Scouring Pads|Natural Dish Scrubber|Coconut Dish Scrubber|Eco Friendly Dish Scrubber|Coconut Scrubber|Coconut Husk Sponge|Coconut Husk Scouring Pad|Non-scratch
Regular price

$0.00 USD

Sale price

$15.00 USD

Unit price

per
Brand: BeMind
Features:
SUSTAINABLE: 100% compostable scrubber! 3 ingredients: Coconut husk, cotton thread, and natural rubber latex. Plastic Free!
PURE: 100% plant based dish scrubber! No odor, non toxic, natural fiber dish scrubber.
SOPHISTICATED: This non-scratch coir scrubber is the premier option for a zero waste dish scrubber or stylish soap rest.
TOUGH & REUSABLE: Not only a coconut scrubber for dishes but also a great choice as a coconut husk floor scrubber. Machine washable & reusable!
RESPONSIBLE: Choose the right coconut scrub pad for your kitchen & the earth. BeMind is a registered 1% for the Planet company. WE PUT THE PLANET FIRST!
Details: A set of BeMind Coconut Husk Scrubbers is a wise addition to your other cleaning products. Made of just three materials: coconut husk, cotton thread, natural rubber latex, you can be sure this durable, non-scratch scrubber is 100 Percent plastic free. Coconut husk remains as a byproduct from producing coconuts for food, hence, using it for cleaning is very low impact. Please reuse these durable scrubbers many times. To sanitize this natural kitchen scrubber, simmer, machine wash, or pop in the dishwasher as needed. Please compost each kitchen scrubber after full use, as it will return to the soil. Other brands may claim to offer a compostable kitchen sponge or scrubber, but our research has shown that nearly all other natural dish scrubbers, including coconut scrubbers walnut scrubber sponges have added PET / polyester, which is a petroleum based plastic that is not compostable or biodegradable. This contributes to the build up of micro-plastics in our environment. Although these other choices are at least somewhat plant based, BeMind coir scrubbers will fully decompose with no harm to the earth. Packed in beautiful recyclable packaging, these biodegradable scouring pads make lovely gifts. BeMind goes the extra mile as a registered 1 Percent for the Planet company. Before taking any profits, we donate 1 Percent of our s revenue to environmental causes, including environmental education for underserved communities, protecting wild lands, removing micro-plastics from the oceans. We are seeking to shift the world paradigm on human resource use. Humans need not be destructive wasteful. We can be regenerative mindful. Thank you for taking this step. BeMind. Be Well.
EAN: 5065003375017
Package Dimensions: 7.2 x 6.3 x 0.6 inches
Share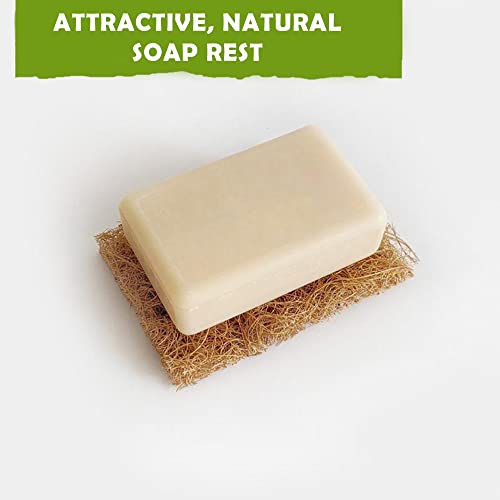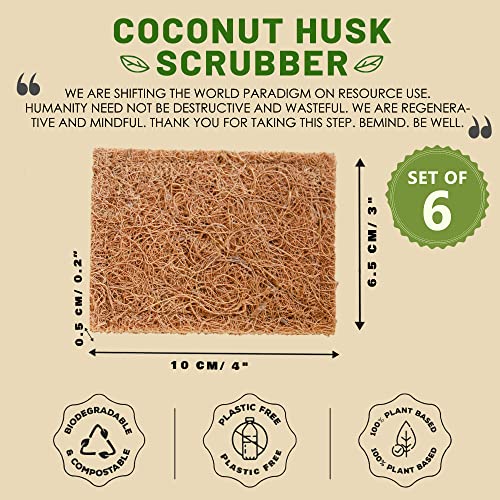 As an Amazon Associate I earn from qualifying purchases