Betterway Bamboo Paper Towels - 6 Rolls, 2 Ply - Plastic Free, Disposable Kitchen Paper Towels - Select Size, Tree Free, Compostable, Strong & Absorbent - Sustainable Product w/ Eco Friendly Packaging
Regular price

$26.00 USD

Sale price

$20.00 USD

Unit price

per
Brand: Betterway
Color: white
Features:
✅ 6 ROLLS. 100% BAMBOO. 90 SHEETS PER ROLL + 100 DAY SATISFACTION GUARANTEE: If you ❤️ our 🌎, you'll love our FSC certified tree-free paper towels! Each roll has 90 compact select-a-size sheets (11" x 6") to help reduce waste. Make the switch to sustainable wiping risk-free with our 100 DAY money back guarantee.
✅ AN AWESOME SUSTAINABLE ALTERNATIVE FOR ALL YOUR CLEANING NEEDS : Our embossed 2-ply DISPOSABLE bamboo paper towels are strong, absorbent, and (most importantly) an eco-conscious solution for the majority of your household clean-up + wipe-down needs.
✅ THE PERFECT SIDEKICK FOR DISHCLOTHS & SPONGES : If you agree that the most sustainable way to clean is by including reusable tools into your routine, then these paper towels are for you! We recommend using dishcloths or rags and supplementing them with our eco-friendly paper towels for those moments when a rag won't cut it!
✅ FOOD GRADE, LINT FREE, HYPOALLERGENIC & ELEMENTAL-CHLORINE FREE: Made with 100% all natural, non-GMO, panda-friendly bamboo. They are unscented, paraben-free, bpa-free & dye-free. Biodegradable, and compostable. Whitened with an environmental-conscious ECF process.
✅ CARBON NEUTRAL US BASED COMPANY w/ 100% PLASTIC-FREE PACKAGING: : We purchase carbon offsets for all of our carbon emissions each year to support green initiatives around the world. Our bamboo is sourced from FSC CERTIFIED forests & the individual wrappers on each roll are COMPOSTABLE. The result is a sustainable toilet paper that is soft on the planet & soft on you.
Part Number: bamboo paper towels 6
EAN: 0860005498703
Package Dimensions: 16.9 x 11.9 x 7.9 inches
Share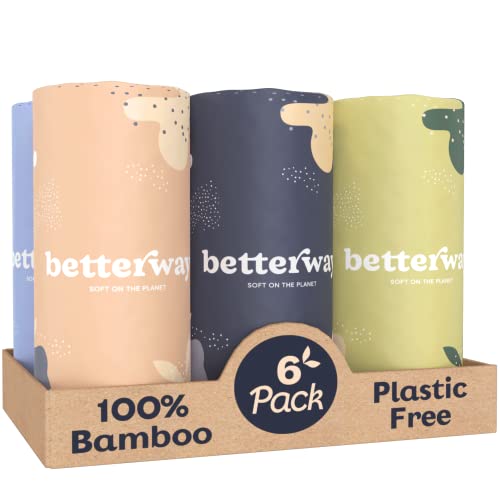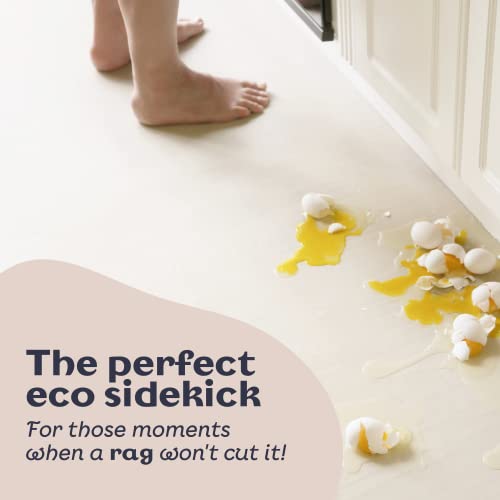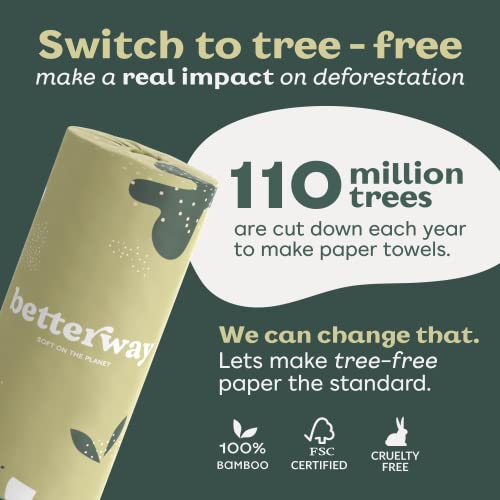 As an Amazon Associate I earn from qualifying purchases