GloveUp (SellSage) - Individually Packed Eco-Friendly Disposable BPI certified Gloves| For On-the-Go protection and hygiene | One Size Fits Most (30 pairs/box)
Regular price

$0.00 USD

Sale price

$16.00 USD

Unit price

per
Brand: SellSage
Features:
Tough and Durable - Tear-and-leak-resistant, GloveUp hand gloves are designed for your hard-working hands. Put them on before tackling manual tasks like pet care, baking, cooking, handling cleaning supplies, grocery shopping, hairdressing and more.
Provides a Better Grip - Our compostable plastic gloves have an embossed texture. This unique and beneficial feature allows you to hold any item more easily and firmly.
Made for Everyone - We created our compostable gloves with every user's benefit in mind. These ambidextrous protective gloves fit snugly. They're also non-toxic and don't contain latex, and BPA. So, you can handle food without worries.
Conveniently Packed- Our individually packed zero waste, disposable gloves are ideal for everyday use. Keep 1 or several pairs in your purse, bag, glovebox, pockets, wallet, counter, etc.
Kind to the Environment - Creating sustainable, zero waste products is how we give back to Mother Nature. Because these gloves are commercially compostable (vouched by BPI), they break down easily after being discarded.
Disclaimer: The gloves are meant for hygiene and germ protection in everyday life by acting as a contact barrier, not be used in rigorous applications to manipulate tools where protects may required from impact
Details: Hard-working hands like yours need tough gloves for taking on various manual chores. For these purposes, wear a durable pair of SellSage Disposable Gloves. Designed to provide reliable protection, these sustainable work must-haves are excellent for daily use.  Heavy-Duty GlovesUnlike other single use gloves, ours won't tear easily. We also made them thick and leak-resistant, so they are ideal for tasks that call for handling or touching.  Practical and Convenient These disposable work gloves are sturdy yet exceptionally lightweight. You can put them on and take them off easily.  Safe and Non-toxic Each piece of these clear cleaning gloves measures 7 inches x 9 inches. To ensure your safety, we made them with only safe, compost-ready plastic materials with no latex, Bpa, and powder.  Comfortable Fit Available in 1 size that fits most users, they suit men and women. They provide a snug fit and feel soft on the skin.  Multi-Purpose Use Designed with an embossed texture for better grip, these tough, hygienic gloves keep your hands well-protected while handling food, disposing garbage, shopping for groceries, hairdressing, providing pet care, and more.  Stock up on SellSage today!
EAN: 0850017638556
Package Dimensions: 6.9 x 4.2 x 3.2 inches
Share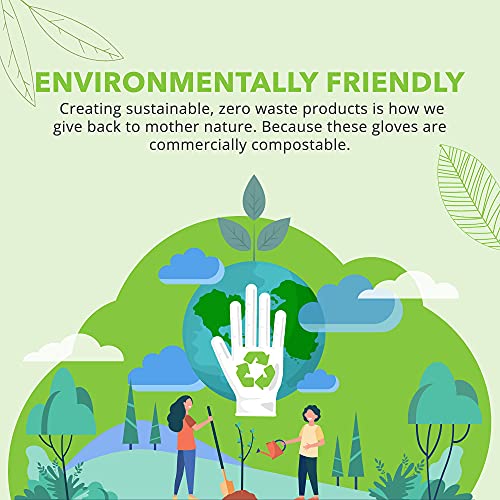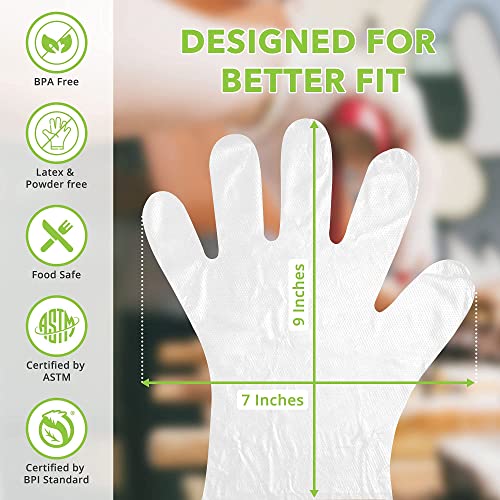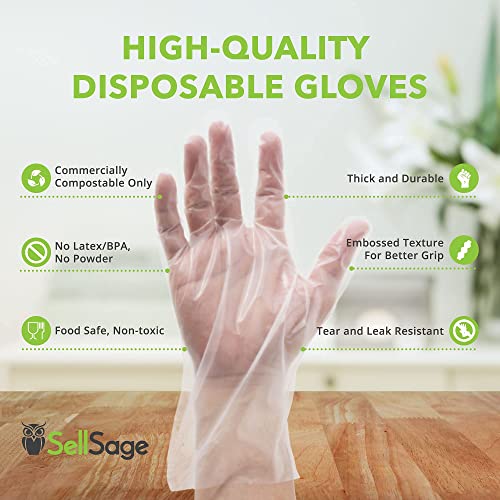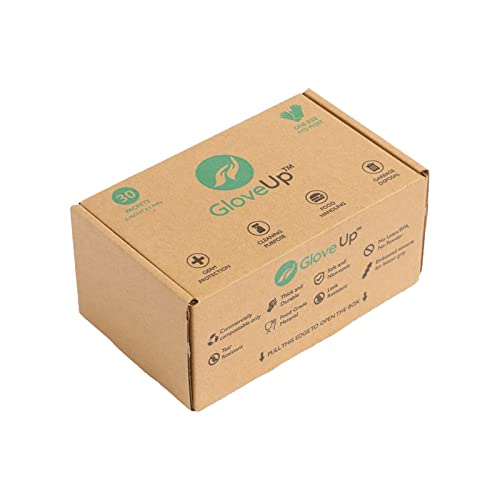 As an Amazon Associate I earn from qualifying purchases