Natural and Zero Waste Toothpaste Tabs for Clean Teeth and Fresh Breath, Spearmint Flavor, Dentos Eco Toothpaste Tabs, Tin of 100 Tabs - SuperBee
Regular price

$0.00 USD

Sale price

$16.00 USD

Unit price

per
Brand: SuperBee Wax Wraps
Features:
Sparkly White Teeth - Looking for ways to get rid of stained teeth? With Dentos Toothpaste Tabs, achieve the clean sparkly whites you've always wanted. These whitening toothpaste tabs contain salt and baking soda that effectively cleans teeth.
Naturally Fresh Breath - We made Dentos Toothpaste without fluoride and other harsh chemicals. When creating these vegan toothpaste tabs that give you spearmint-fresh breath, we only use sustainably sourced natural ingredients.
Earth-Friendly Packaging - Our sustainable toothpaste pellets are not only good for your teeth but also the planet. To lessen waste products, we package our natural toothpaste tabs in compact and reusable tin cans.
Compact, Travel-Friendly - No need to worry about making a mess because these natural whitening toothpaste tabs come in compact tin cans. These liquid-free tablets are an ingenious way to clean your teeth anytime, anywhere.
Convenient Chewable Tabs - Pop one small toothpaste tab in your mouth when it's time to brush your teeth. Just chew and brush as usual. No need to wet your brush and mouth with water!
Binding: Health and Beauty
model number: DT002
Part Number: DT002
Details: Every year, tonnes of waste products pile up in landfills around the world; most of them come from toothpaste packaging and other hygiene products. Stop contributing to this problem without sacrificing your need to keep your teeth clean and fresh. SuperBee makes this easy for you with the Dentos Toothpaste Tabs. Natural, Sustainable Ingredients With no fluoride, talc, palm oil, and other harsh chemicals, our eco toothpaste tablets are as natural as they can get. To effectively clean your teeth and reduce cavities, we fortified them by adding salt, baking soda, d-mannitol, and magnesium stearate. Spearmint-Fresh Breath Formulated with spearmint oil, menthol, coco-glucoside, and sorbitol, Dentos Toothpaste tabs leave your mouth feeling cool and fresh - just like traditional toothpaste but minus the plastic packaging and waste. Earth-Friendly An ideal zero-waste alternative to regular toothpaste in tubes, our dental tablets in reusable tin cans are completely vegan and sustainable.  Travel-Friendly Since you can use this toothpaste without water, you can brush your teeth anytime, anywhere. Its compact tin can packaging makes these toothpaste tabs ideal for traveling.  Excellent Value Each Dentos tin contains 100 or 150 Toothpaste Tabs. One tab is ideal for one tooth brushing session, so one whole tin is enough for at least 2 months!  Make waste products a thing of the past. Get your Dentos Toothpaste Tabs today!
EAN: 8857125116466
Package Dimensions: 4.8 x 4.1 x 1.2 inches
Share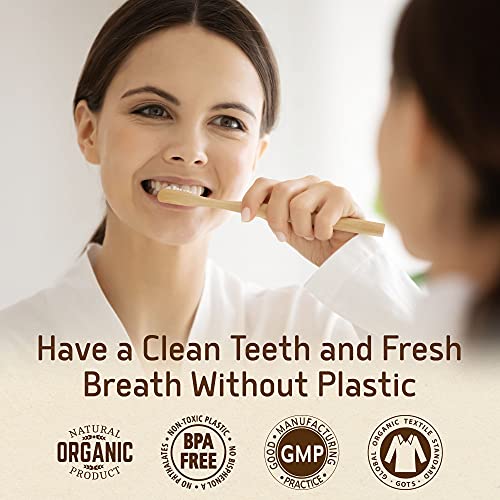 As an Amazon Associate I earn from qualifying purchases