Natural Deodorant Stick Set, Aluminum Free & Zero Waste Deodorant with Full & Travel Size, Coconut & Vanilla, for Women & Men, Vegan & Cruelty Free, Plastic Free & Eco Friendly (Total 3.7oz)
Regular price

$0.00 USD

Sale price

$19.00 USD

Unit price

per
Brand: Pack & Leaf
Features:
4+ MONTHS SUPPLY LASTS MUCH LONGER THAN OTHER BRANDS of natural deodorant; this 2 pack includes a total 3.7 ounces, one full size stick for your bathroom and one travel size for on the go
MINI DEODORANT IS PERFECT FOR TRAVEL and fits in your handbag, gym bag or backpack; enjoy the convenience and peace of mind of applying fresh scent to your armpits at any time
PLASTIC FREE VEGAN DEODORANT WITH 100% COMPOSTABLE PACKAGING in eco-friendly, zero waste biodegradable cardboard push up tubes
GENTLE MAGNESIUM & BAKING SODA FORMULA; natural moisture absorbing and odor neutralizing ingredients that work even on sensitive skin for effective protection from smelly underarms
NO STINK & NO NASTIES – FEEL CONFIDENT with aluminum free deodorant with no parabens, phthalates, triclosan, synthetic fragrance, alcohol, soy or talc
Part Number: 210
Details: DO YOU WANT YOUR DEODORANT TO LAST LONGER? HOW ABOUT A BONUS MINI DEODORANT FOR PEACE OF MIND ON THE GO? KEEN TO GO PLASTIC FREE? That's the Pack & Leaf difference! DID YOU KNOW THAT SWEAT IS GOOD FOR YOU?The purpose of sweating is to cool the body down and to naturally detox. This process is super important in regulating our bodies, so we need to ensure that the deodorants we are using don't prevent it! EFFECTIVE NATURAL INGREDIENTS TO ENSURE A STINK FREE DAYPack & Leaf Natural Deodorant is formulated to allow your body to sweat, while neutralizing your body odor and caring for your skin. 🌿 Shea Butter – moisturizes and soothes underarms🌿 Coconut Oil - moisturizes and deodorizes🌿 Magnesium Oxide – natural odor protection that helps to balance the pH levels under the arm🌿 Arrowroot Powder – absorbs moisture and keeps you dry🌿 Candelilla Wax – a plant based, vegan wax that softens the skin🌿 Baking Soda – neutralizes body odor🌿 Jojoba Seed Oil - neutralizes body odor & soothes sensitive underarm skin🌿 Vitamin E – non GMO, derived from sunflowers🌿 Vanilla Extract – natural scent THE DETOX PERIODUsing aluminum antiperspirants blocks your pores and allows a nasty build up under your skin. This can cause your perspiration to smell worse when you stop and you might actually have smellier pits than ever for a short time! Don't worry, the detox period won't last long and the switch to aluminum free deodorant will naturally decrease your arm pit odor. During the detox, drink plenty of water, eat healthy foods and work up a sweat. Take your mini deodorant with you during the day to reapply after a workout or if you notice a smell.
EAN: 0719243999964
Package Dimensions: 7.0 x 1.6 x 1.4 inches
Share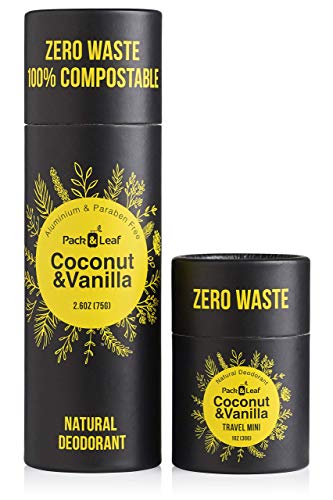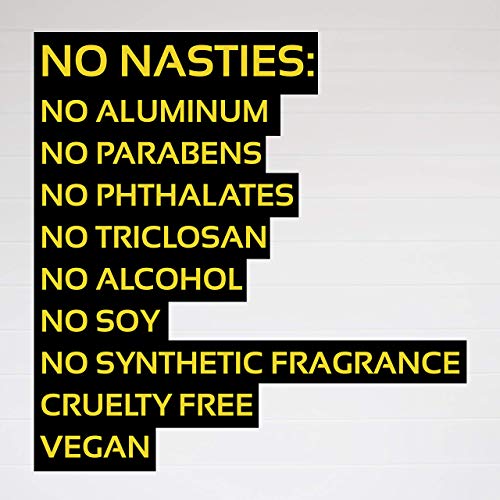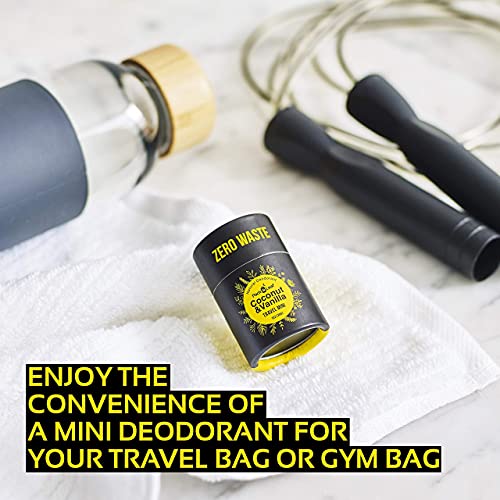 As an Amazon Associate I earn from qualifying purchases