Beeswax Wraps | 3pcs/set
Regular price

$17.00 USD

Sale price

$16.00 USD

Unit price

per
Organic cotton coated with sustainably harvested beeswax and organic jojoba oil. Beeswax wraps are an excellent option to the common plastic alternatives. Beeswax wraps can last a long time, if maintained correctly, they can be reused for up to a year!
These wraps can be used for a variety of food, such as cheese, fruit, vegetables and bread.
Beeswax wraps will naturally degrade over time, unlike cling film which will remain in landfills, or the ocean for many years polluting the water and the land. 
Detailed description:
1. Ingredients: Organic cotton, sustainably harvested beeswax, organic jojoba oil, resin.
2. Clean store method: Because beeswax melts, it is recommended that you use cold water and a mild detergent to keep them clean and fresh and air dry them in a cool dry place.
3. Maintenance: The beeswax cling film is prone to creases, and the beeswax may start to fall off from the creases. At this point, you just need to reheat it and push the beeswax on the cotton cloth evenly, just like new.
1 small size           7.87X7.87 inches (20X20cm)
1 medium size    11.02X11.02 inches (28X28cm)
1 large size          14.17X14.17inches(36X36cm)
Packaging for this product is made of 100% recycled paper and biodegradable cellulose.
Share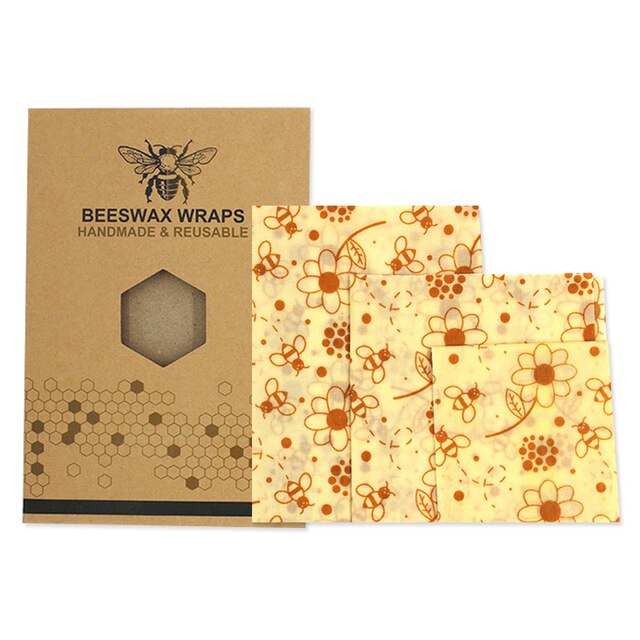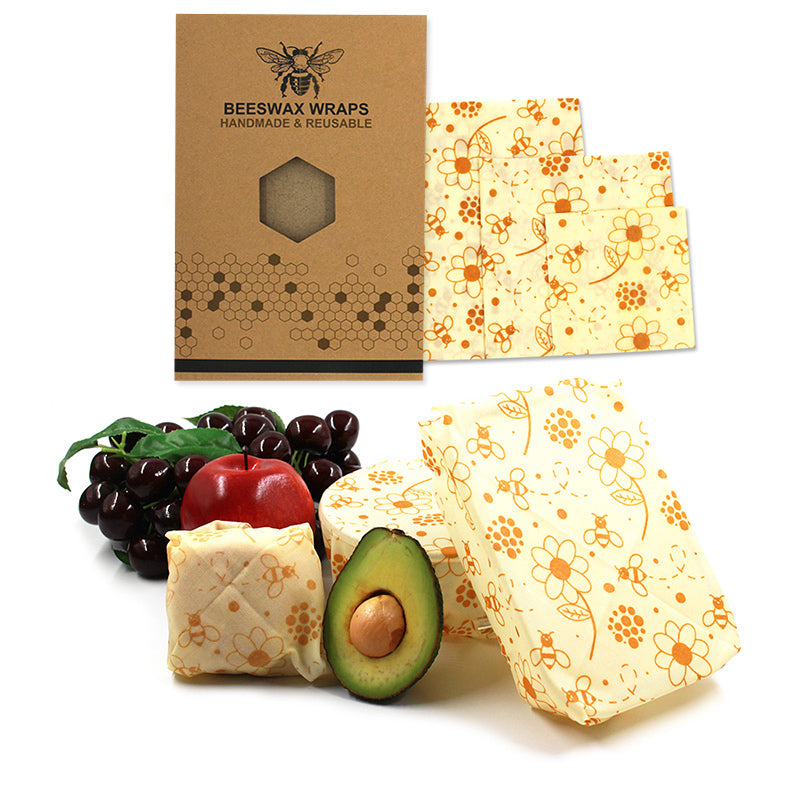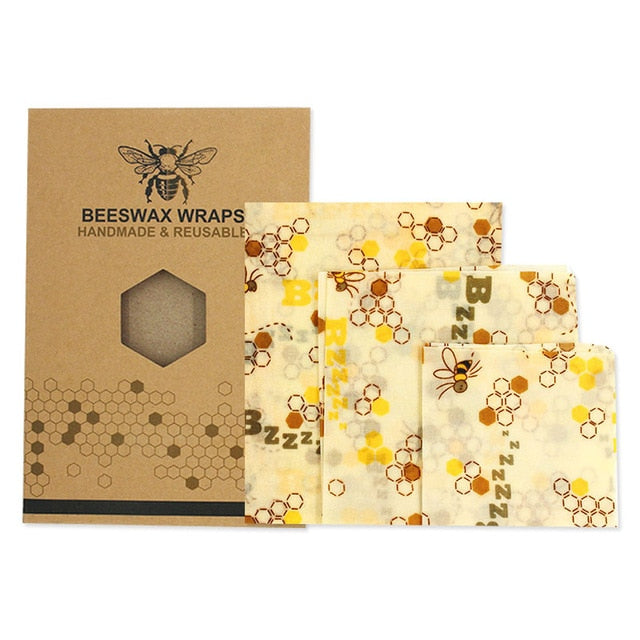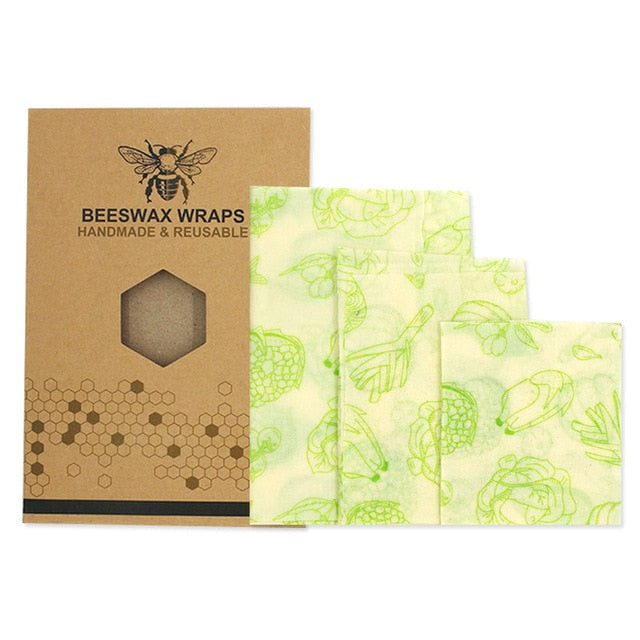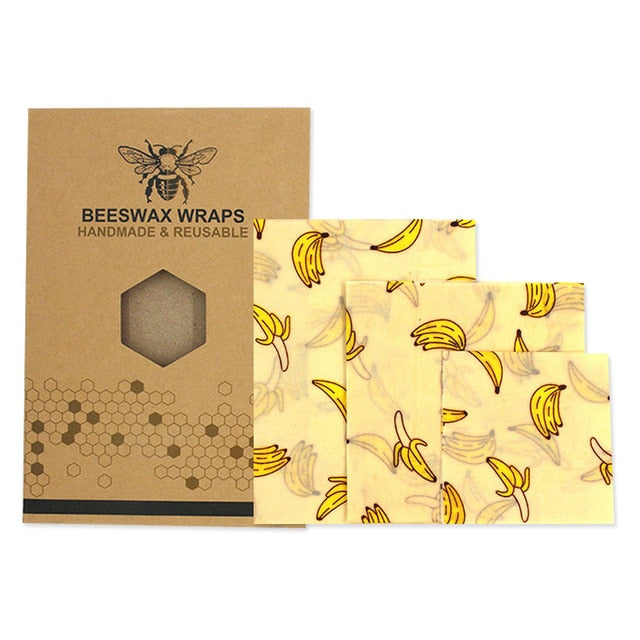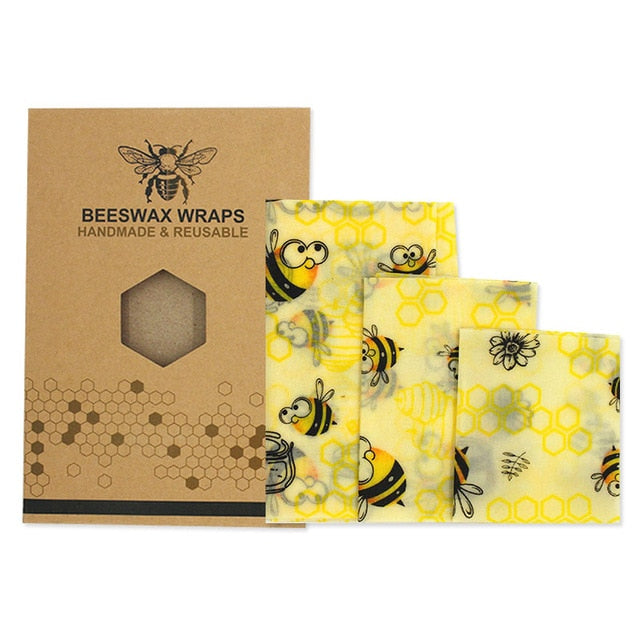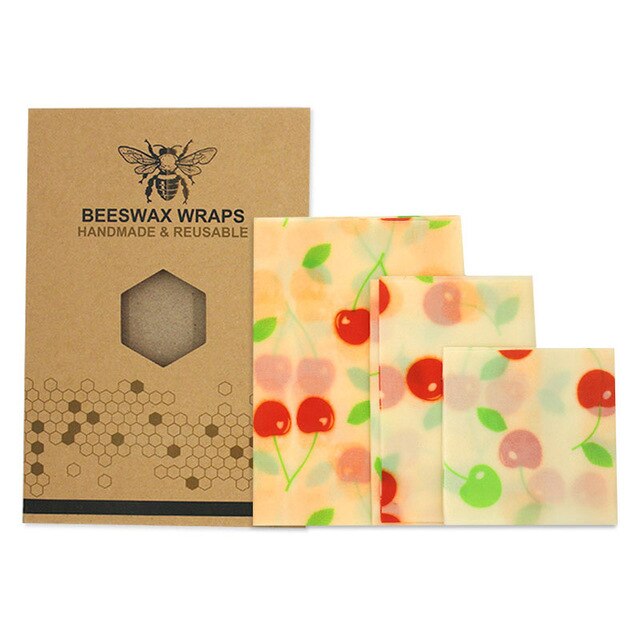 As an Amazon Associate I earn from qualifying purchases