Premium Bamboo Toilet Paper, Zero Waste Tree-Free Tissue Paper, Soft and Strong 3-Ply Fragrance-Free Bamboo Tissues, Non-toxic Septic Safe Toilet Paper 12 Rolls - Flushd
Regular price

$25.00 USD

Sale price

$20.00 USD

Unit price

per
Brand: Flushd
Features:
Sustainable Toilet Paper - Say hello to our all-natural, tree-free toilet product. Made from responsibly sourced bamboo, Flush'd eco toilet paper is a high-quality, earth-friendly alternative to the average toilet tissue paper on the market
3-Ply Strength for Ultimate Absorption - These toilet paper bamboo-made rolls are tough yet ultra-soft on your skin. Unlike other brands with 2-ply sheets, they're thicker and more absorbent with 3-ply sheets
Longer Rolls for Longer Use - Stock up on Flush'd bamboo paper for hassle-free trips to the bathroom. Each roll contains 250 sheets, so you'll never run out of toilet paper quickly and unexpectedly ever again
Robust Yet Gentle - Who doesn't like soft toilet paper that doesn't easily tear? Made from premium quality raw materials, our toilet paper is thick, strong, and smooth - even for those with sensitive skin
Septic-Safe Rolls - This sustainable bamboo tissue is safe for septic tanks. Its sheets degrade more rapidly than regular paper products, keeping them from clogging pipes
Details: Treat your skin to a gentle, Earth-friendly bathroom tissue with this premium bamboo tissue paper by Flush'd. Pliant as bamboo, our high quality rolls don't tear as easily as average paper towel rolls. 2 Sides With Each Sheet Our unique bamboo paper provides 2 different textures. One side is super soft while the other is textured for extra grip. Together, these make an incredible combination for plush, yet tough toilet paper. Ideal for Delicate Skin An excellent choice for people with the most sensitive skin, our bamboo tissue rolls are fragrance-free, chlorine-free, and plastic-free. All-Natural and Earth-Friendly We responsibly source our bamboo to create this planet-safe toilet paper for rvs and campers. Using these premium rolls helps reduce the rate of Earth's resources being flushed down the toilet. Versatile Rolls for All Your Needs This 3 ply toilet paper is strong and highly absorbent. You can even use this around the household to clean tables, counters, and furniture! For A Good Cause Every purchase of our bamboo toilet paper supports our mission in creating a kinder world for both people and the planet. A portion of our profit goes to Water.org to help families around the globe get access to safe water and sanitation. Choose sustainability. Choose Flush'd Bamboo Toilet Paper. Place your orders today!
EAN: 0195893374199
Package Dimensions: 16.6 x 12.8 x 5.1 inches
Share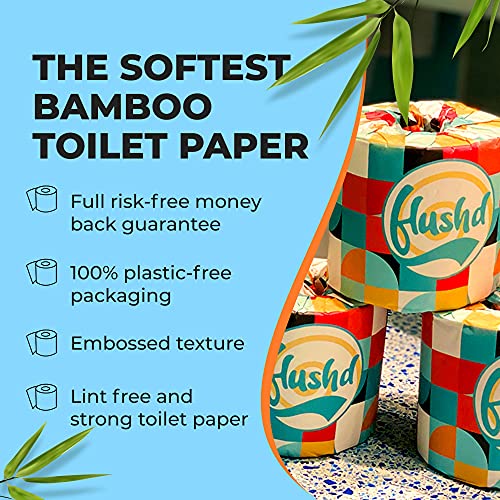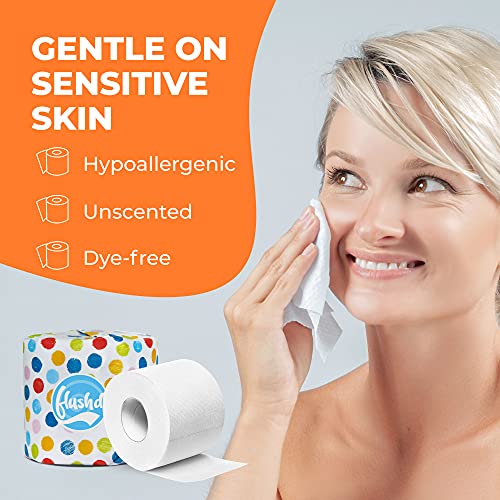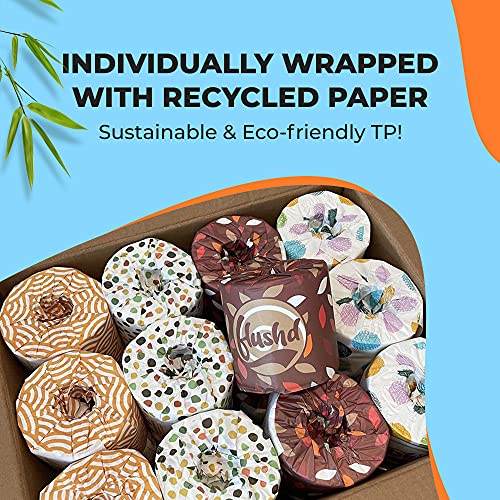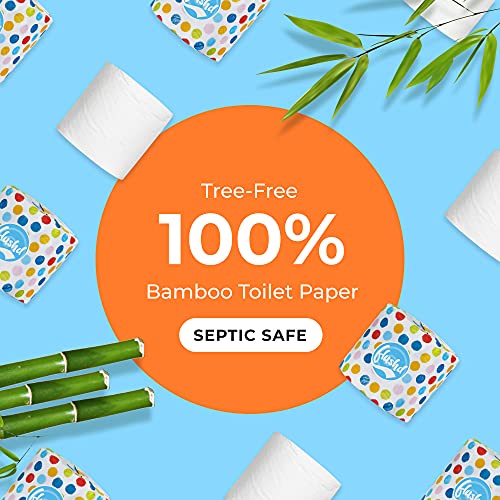 As an Amazon Associate I earn from qualifying purchases