rE: Pop Up Sponges (10Pk) for dishwashing - Made from vegetable cellulose, Plastic Free, Biodegradable, Eco-friendly
Regular price

$0.00 USD

Sale price

$17.00 USD

Unit price

per
Brand: RE:
Features:
Made from Vegetable Cellulose - Did you know that most kitchen sponges are made from plastics and acrylics that can leave micro-plastics in the ocean? rE: Pop Up Sponges are made from 100% biodegradable plant-based cellulose that are safe for your home and our planet.
Rich and foamy lather - rE: natural cellulose sponge creates generous foams and lather, so it is powerful enough to cut through greases and grime. At the same time, our sponge provides gentle agitation that won't scratch your fine china and glasses.
Odor Free and long lasting - The vegetable cellulose fiber is naturally durable and breathable allowing the sponge to air dry quickly without collecting nasty smells.
Multiple Use - Please feel free to use rE: sponges to meet your daily needs from washing your dishes and utensils to cleaning your kitchen countertops and sinks. You can also use it for heavy duty chores like scrubbing the floor, washing walls, cleaning bathtubs, and even washing your car! One sponge can surely serve multi-purpose.
10 compressed sponges in a plastic free packaging- Each box contains 10 pcs of compressed sponge that quickly expands to its full size. The compact packaging declutters your space and reduces carbon footprint of shipping and packaging.
Details: HOW TO USE: Drop the sponge in water and it quickly expands to its full size 3" x 4" x 1.5". Please squeeze out the excess water and air dry. Store on a sponge rack to keep the sponge fresh and odor free.
Package Dimensions: 3.8 x 2.2 x 1.5 inches
Share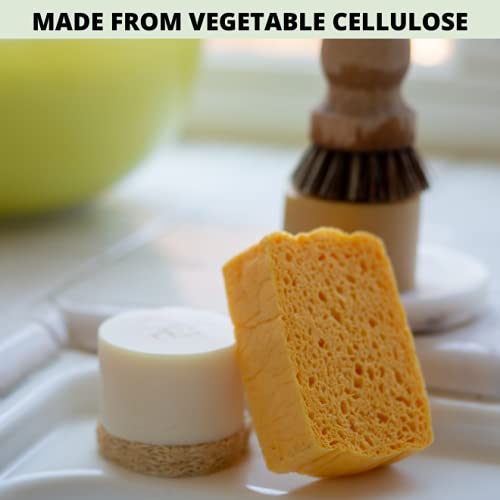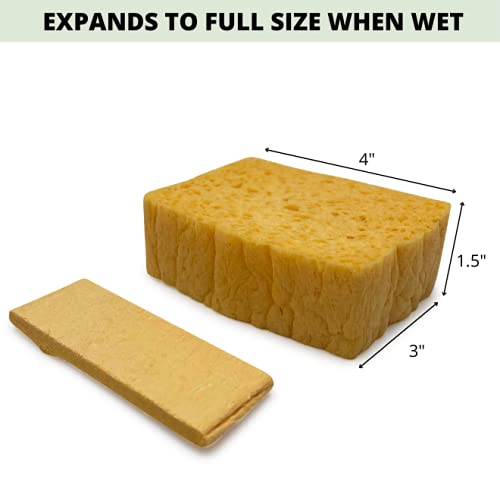 As an Amazon Associate I earn from qualifying purchases