Reusable Beeswax Wraps
Regular price

Sale price

$16.00 USD

Unit price

per
Beeswax food wraps are an amazing alternative to plastic wrap/Saran wrap and plastic baggies.  Unlike plastic wraps that are currently littering our planet, they are 100% biodegradable, so when you've maxed them out, they can be composted.
Beeswax wrap is made from Organic Beeswax, Jojoba oil, Cotton and Tree Resin. All organic, biodegradable and sustainable ingredients.
These beeswax wraps are cotton that has been dipped in harvested beeswax. BPA FREE, CHEMICAL FREE, SAFE FOR YOUR FAMILY.
Beeswax Food Wrap can last around 120-150 uses, and the organic beeswax and resin makes it very sturdy and resistant to fraying. 
Simply rinse in cold water and leave out to dry.
Beeswax wrap cannot be microwaved or washed in hot water.
Beeswax will melt in high temperature transportation, to stop the sticky feeling, it is advised to pop them in the freezer for a short while, and only wash them in cold water.
Material: Organic cotton cloth
Name: Beeswax wrap
Attribute: Beeswax fresh wrap
Use: kitchen fresh food
Set 1 size: 100*33cm
Set 2 size: (17 * 20cm) (25 * 28cm) (33 * 35cm)
Share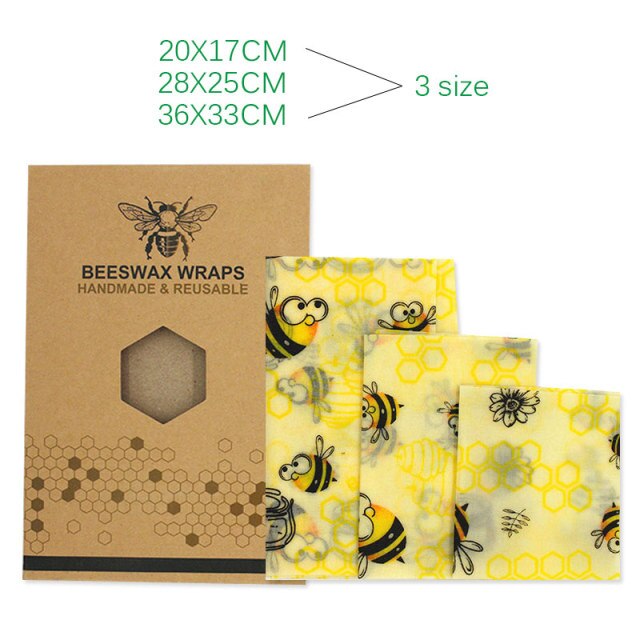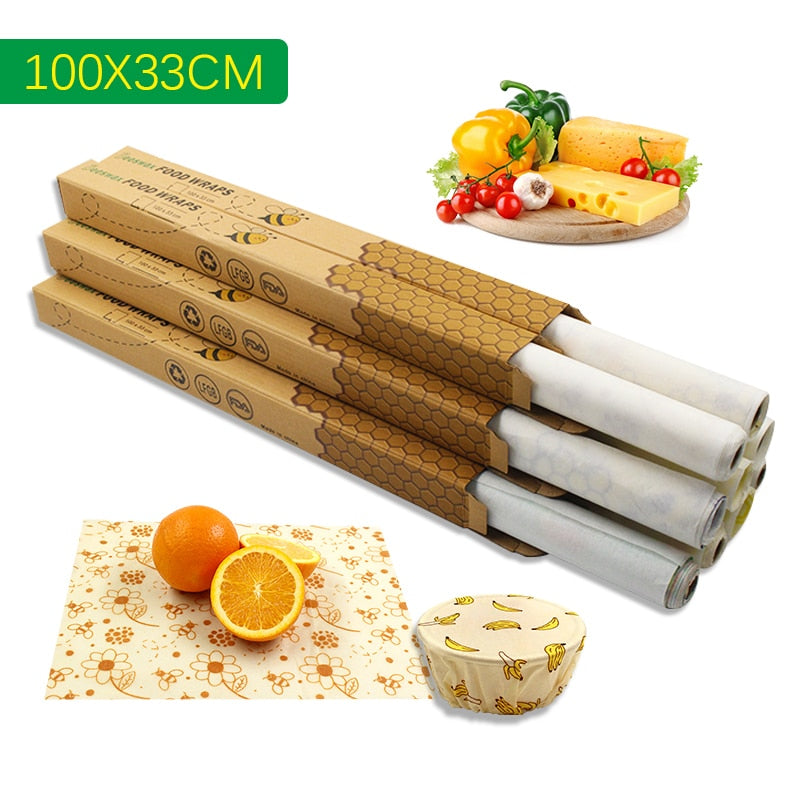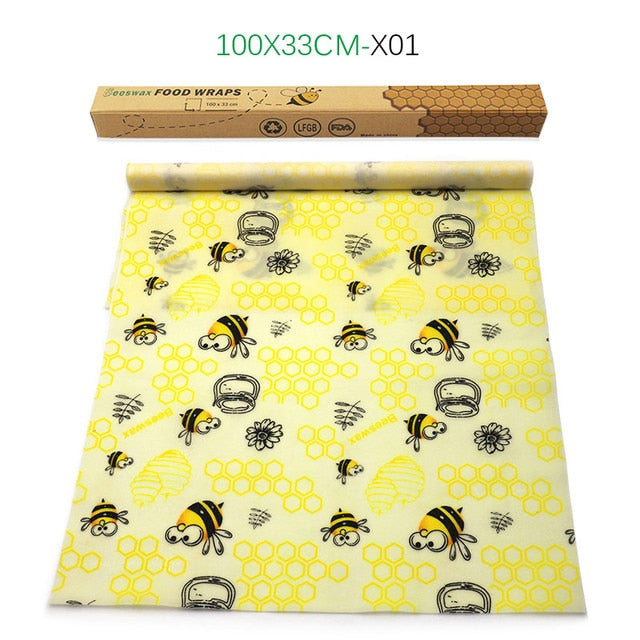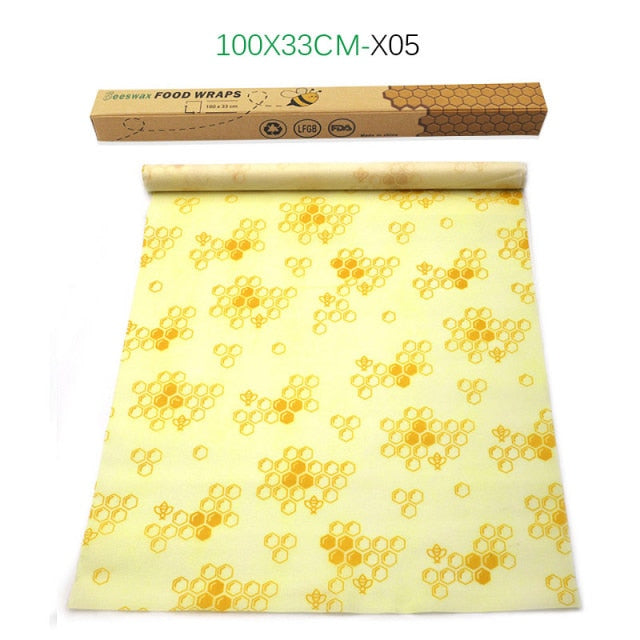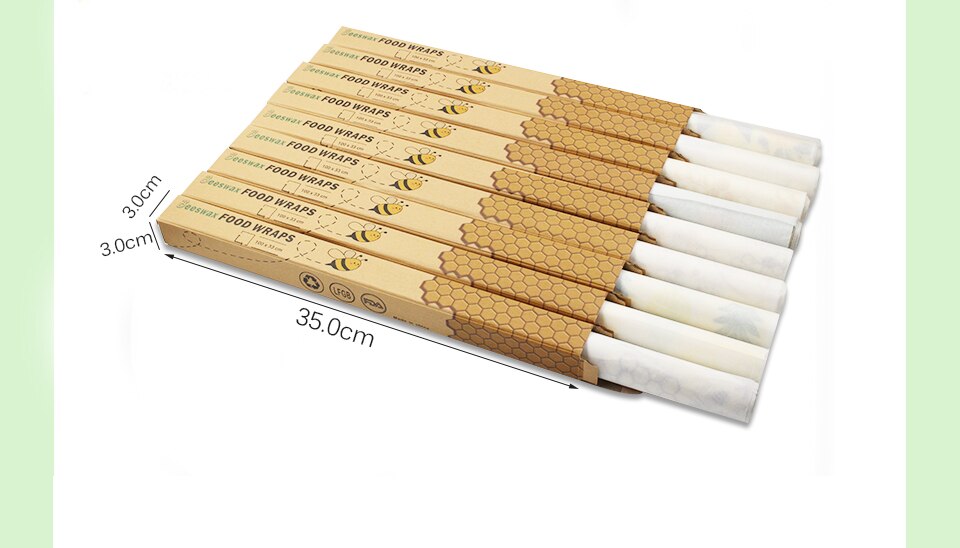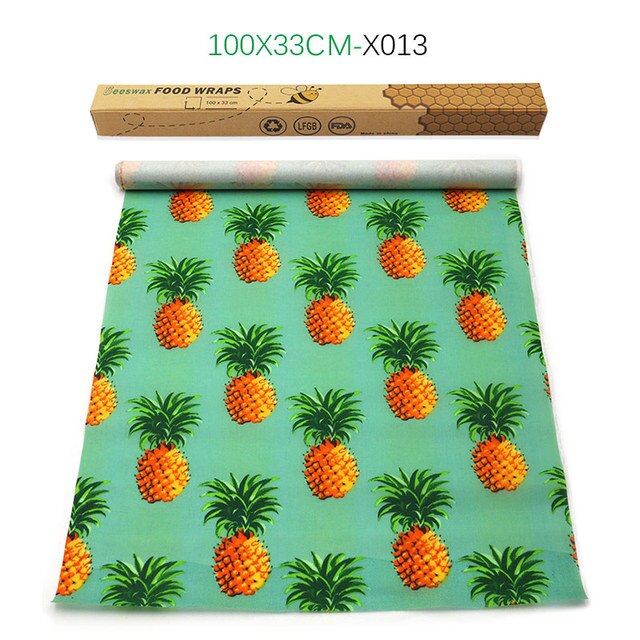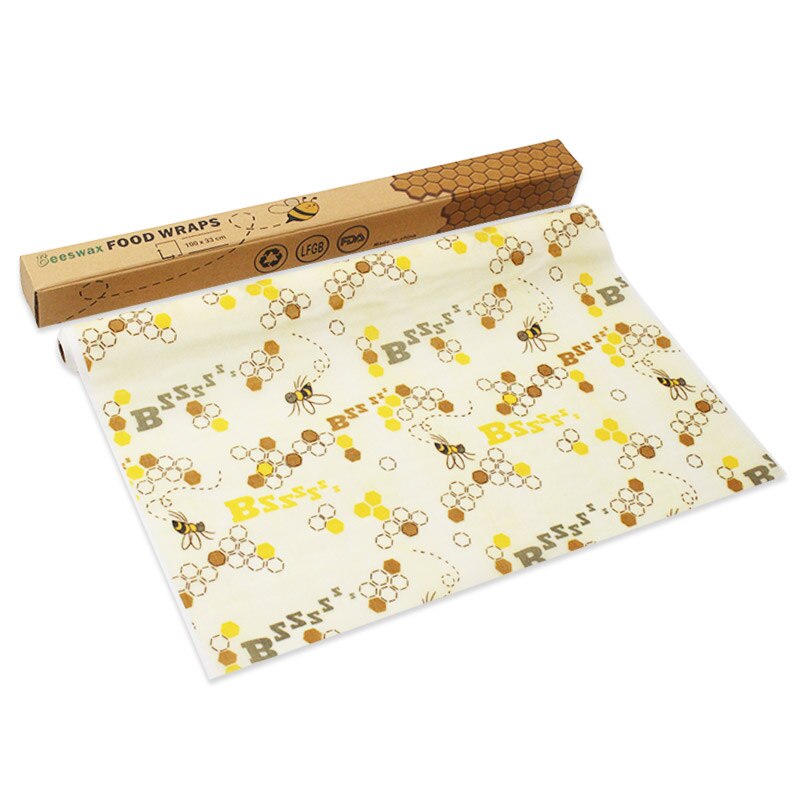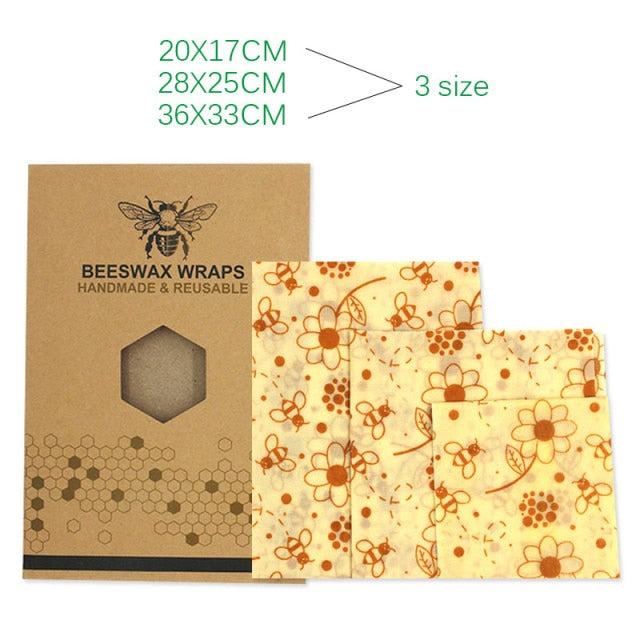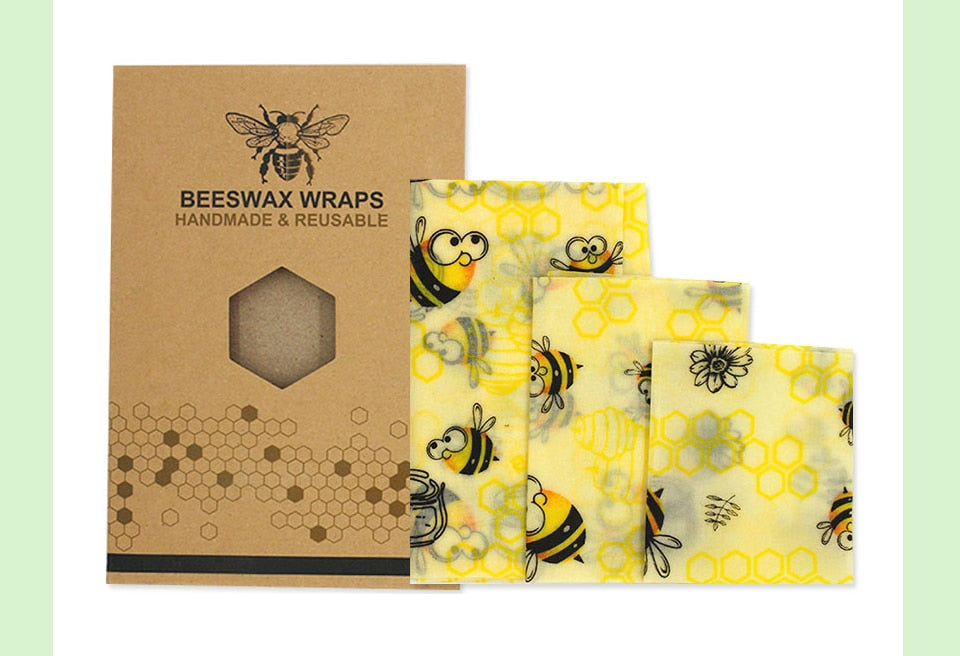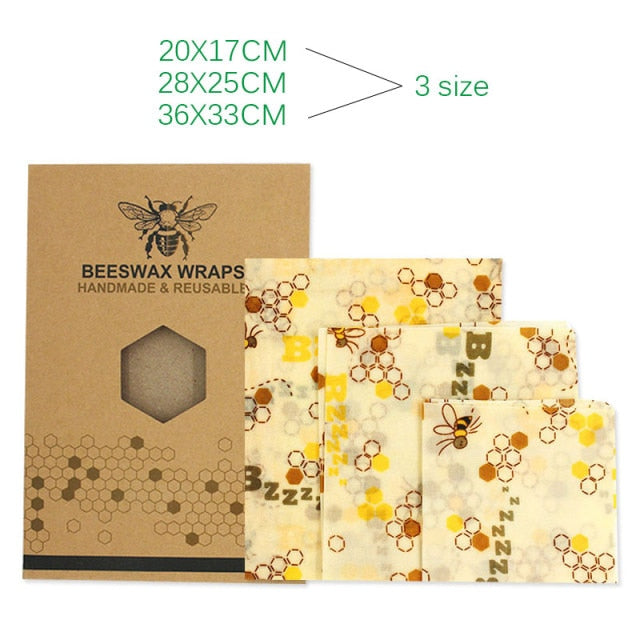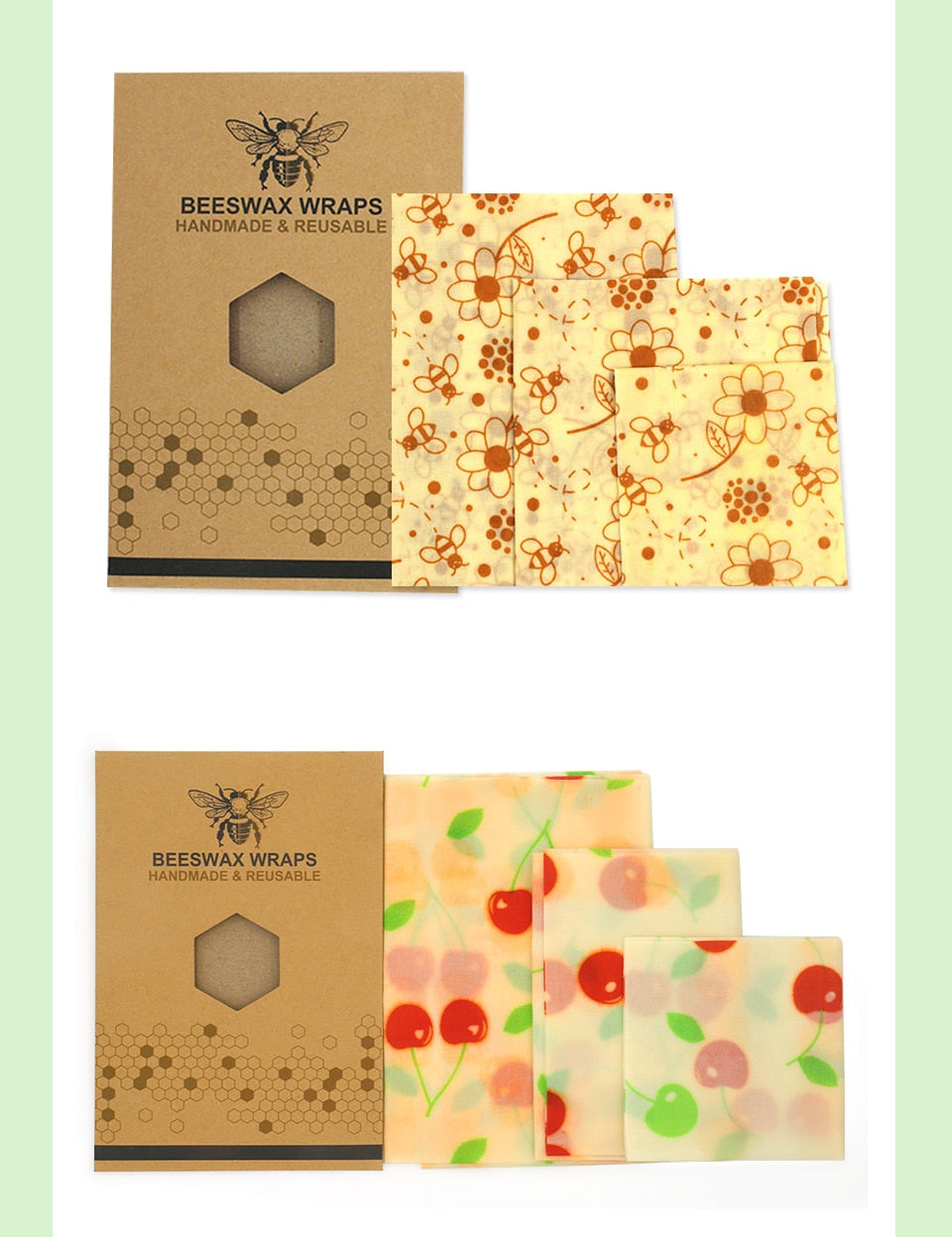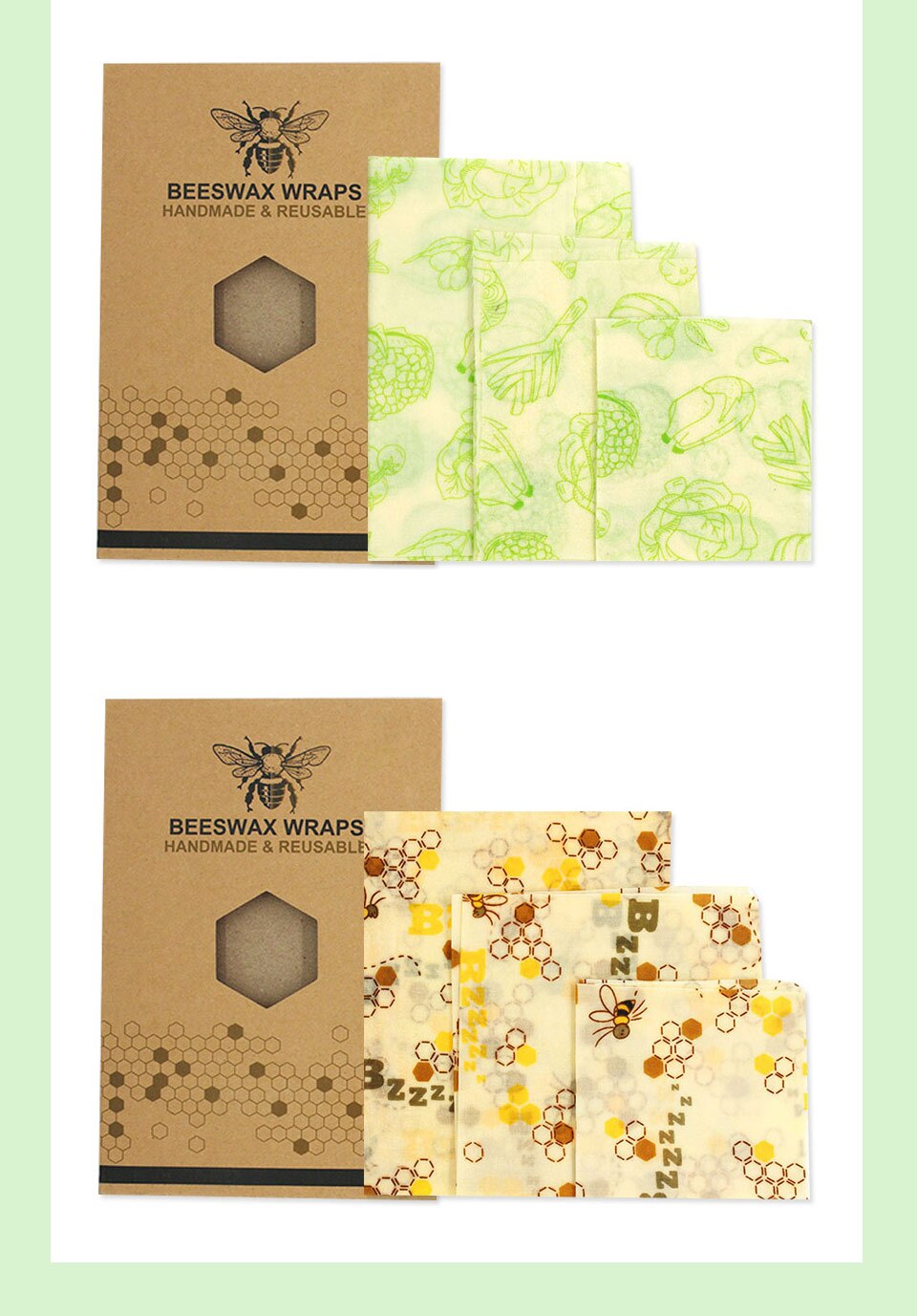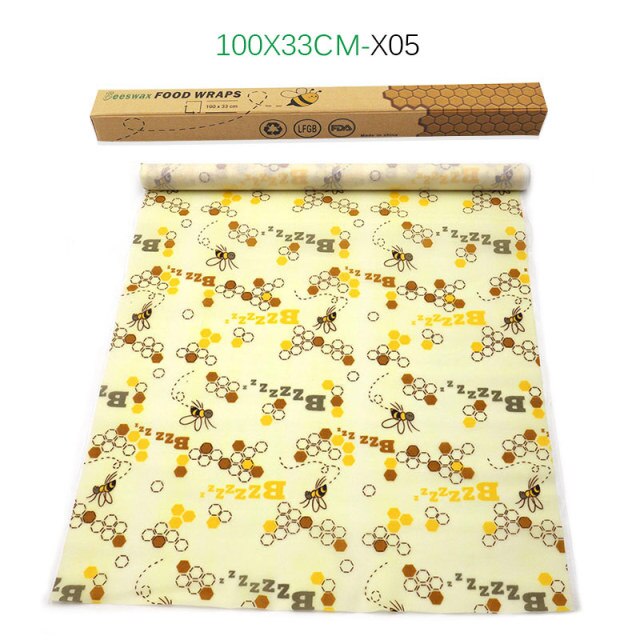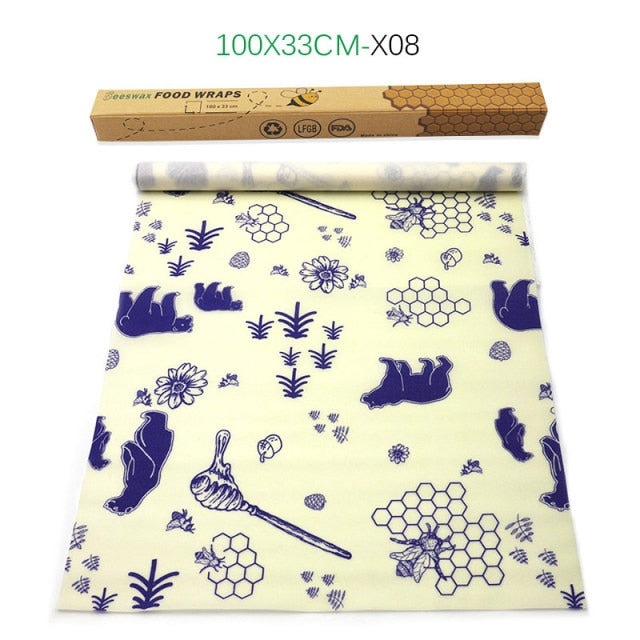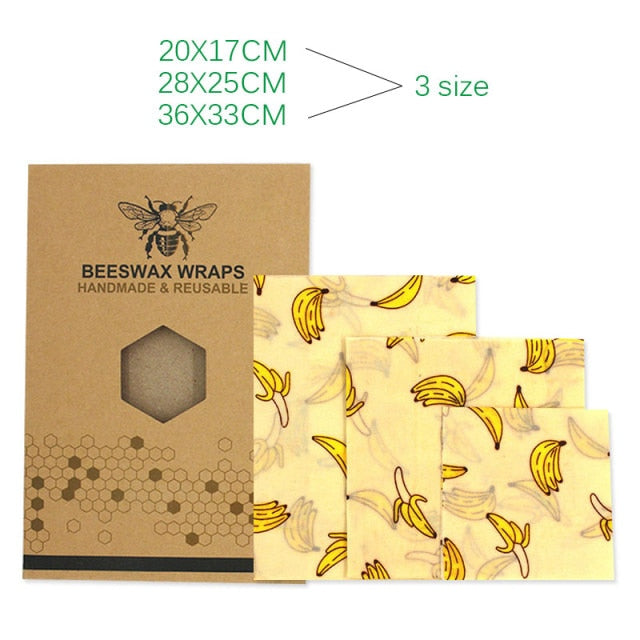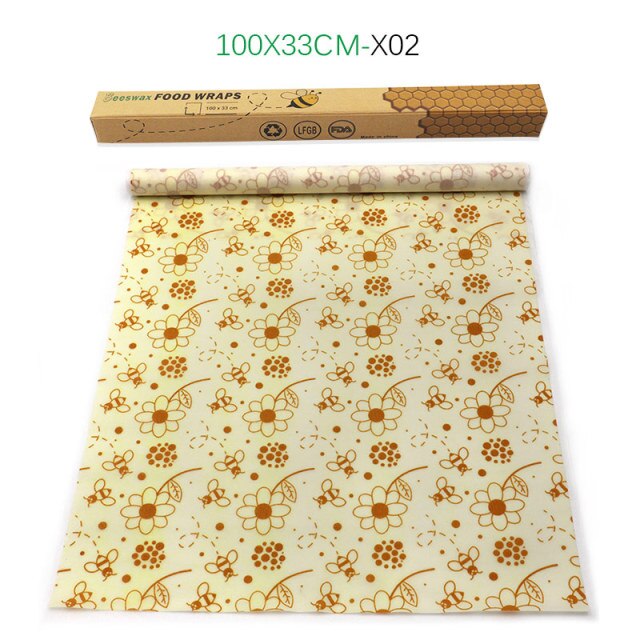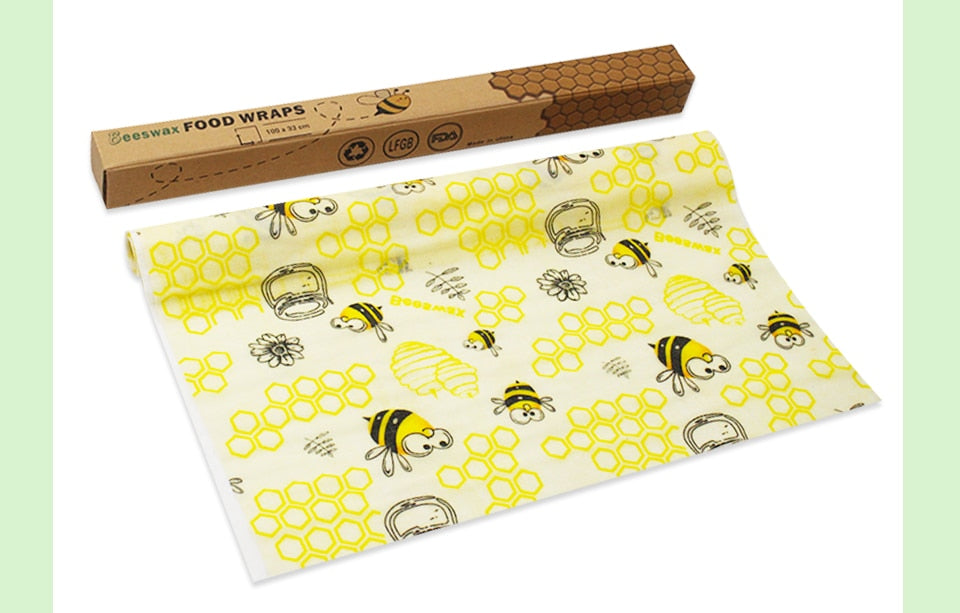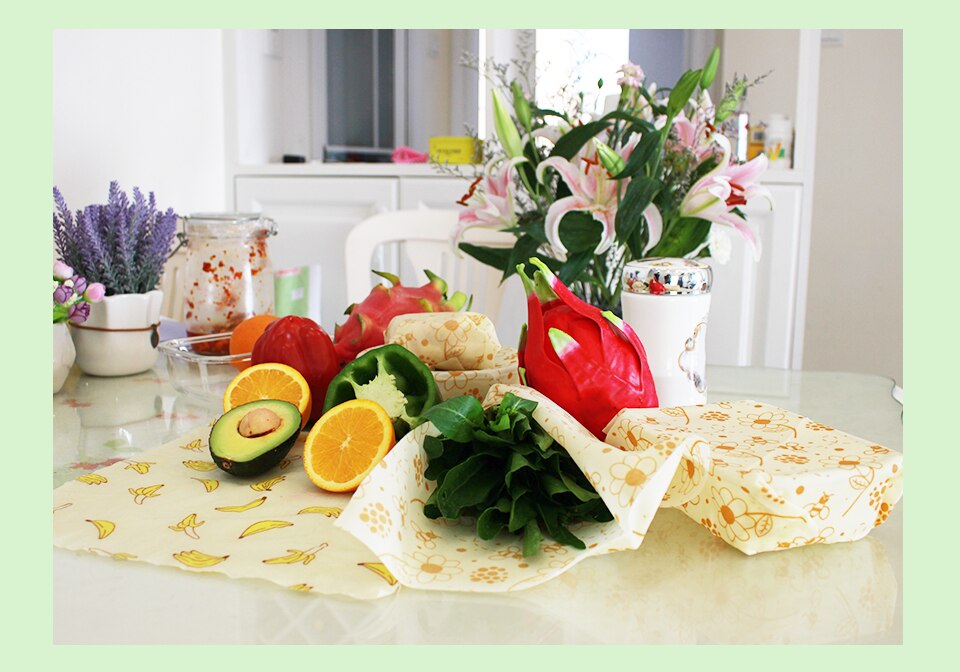 As an Amazon Associate I earn from qualifying purchases