Rose Gold Safety Razor Women | Metal Razors for Women | Reusable Razor | Eco Friendly Shaving | Metal Shaver | Double Blade Razor | Waste Free | Ladies Safety Razor | Eco Razors for Women | Bambaw
Regular price

$22.00 USD

Sale price

$20.00 USD

Unit price

per
Brand: Bambaw
Color: Rose Gold
Features:
THE PERFECT SHAVE: Make skin irritations and ingrown hair a problem of the past. With the safety razor for women, you will achieve the closest shave effortlessly.
DURABLE: Bambaw's reusable razors for women are pretty much guaranteed to last a lifetime. The metal razor is made exclusively from high-quality, durable materials. The safety razors are the ideal sustainable gifts for women.
ECO-FRIENDLY: Disposable plastic razors are impossible to recycle, especially the cartridges. With this metal shaver, you only need to replace the double edged razor blades. Making it the perfect razor for eco friendly shaving.
COST EFFECTIVE: After purchasing a Bambaw ladies safety razor, you only need to rebuy the eco razor blades. Thus, reusable razors for women will save you a lot of money on the long run while getting a better shave and being sustainable.
USER MANUAL: The rose gold safety razor includes an in-depth digital shaving manual. The manual guides you on how to get the perfect shave for the different body parts. It also has tips on extending the life of blades and the reusable razor, responsible recycling, as well as 2 homemade recipes for shaving cream.
Binding: Health and Beauty
Details: Experience a better shave for you and the environmentWe have appreciated the "convenience" of disposable plastic razors since 1974, when they were first introduced. However, they are not, and never have been, recyclable or biodegradable. We were sucked in with convenience but forgot about the impact on the earth we live in.Bambaw's rose gold safety razorThe ladies safety razor has a long handle. It is made completely from metal and riffled to provide strong grip. Metal is an easily recyclable material, which has been used by mankind for ages because of its durability and sturdiness. Why use a double blade razor?Smooth, clean shave without irritation or razor burnLess clogging due to one high quality single safety razor blade, resulting in a closer shaveCost effective as the double edged razor blades are cheaper than cartridge refills and disposable razorsStrong and durable, made from high-quality materialsEnvironmentally friendly and sustainableMore control as the reusable razor is designed to have the perfect weight and an ergonomic shape⚠ Do not shave with a womens safety razor like you would with a cartridge razor:The metal razor is heavier and glides effortlessly on the skin whereas cartridge razors are lighter and need additional pressure. The safety razor for women has no pivoting head which implies to shave in shorter strokes.The included user manual will guide you to get the perfect shave.★★★ Go back to tradition and achieve that perfect, smooth shave at a fraction of the price, and without harming the environment. ★★★⌘ No blade is included. A good quality blade is important. For a perfect eco friendly shaving experience, we recommend platinum coated safety razor blades.
EAN: 5430000934985
Package Dimensions: 4.5 x 2.0 x 1.4 inches
Languages: French, English, German, Italian, Spanish
Share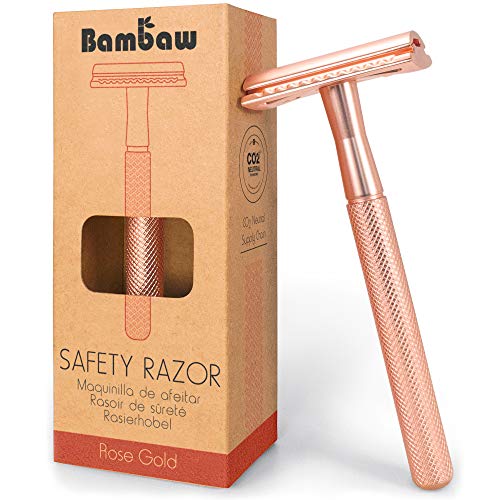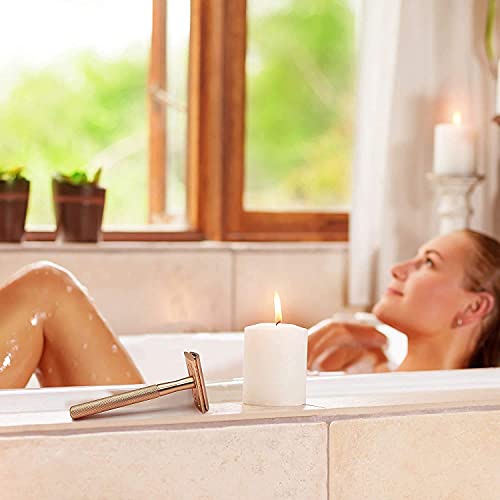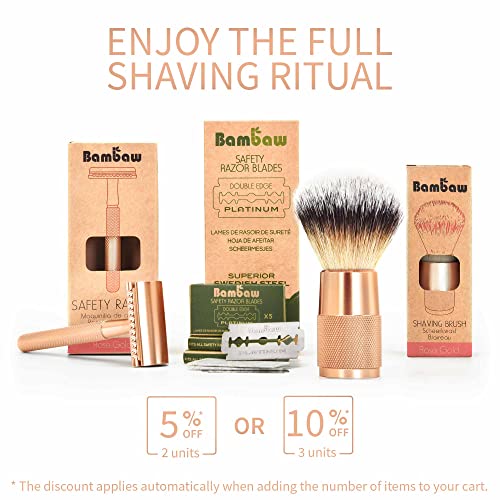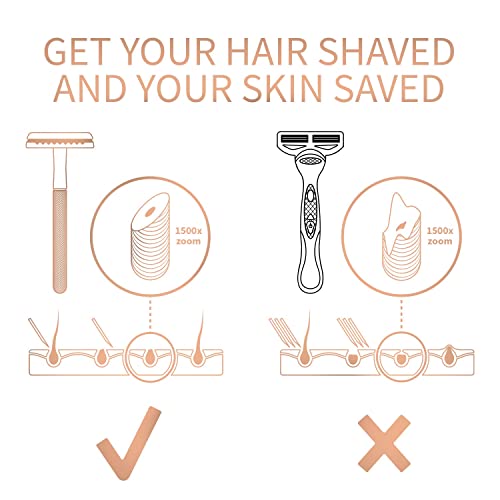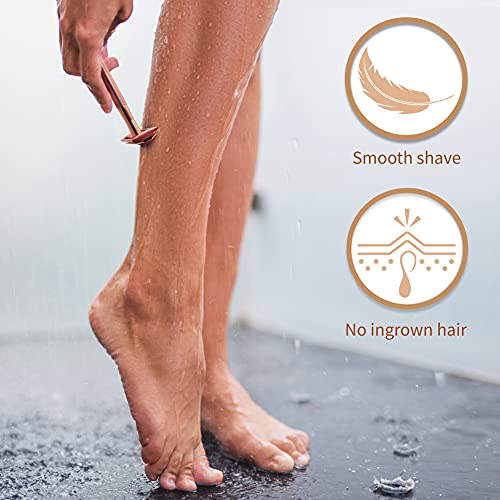 As an Amazon Associate I earn from qualifying purchases