The CREATOR - PLANTABLE Pens One pen reduces 6g of plastic added to the environment Eco Friendly Go Green - Save Earth Give a gift that speaks to the Heart, Pack of (12)
Regular price

$0.00 USD

Sale price

$18.00 USD

Unit price

per
Brand: Eco Friendly
Color: Blue
Features:
🖉This edition contains 10 Blue pens, 1 Black pen, 1 Red pen. And every pen has a message of Nature. Surely it can speak to the heart.
🖉THE CREATER  Pens are Eco-friendly .  our pens are non-toxic, biodegradable, made from sustainably sourced materials and using sustainable production techniuqes.
🖉Interesting - This includes Fruit plant, Vegetable plants, Herbs plants. The seeds of these plants are applied randomly to the pens. It is more interesting.
🖉THE PERFECT GIFT - CREATER Pens are the perfect gift for all ages. Great for birthdays, holidays and other occasions.When your pen is finished painting, turn it upside down. plant the stub and enjoy watching them grow into fragrant herbs, beautiful flowers or fresh vegetables.
🖉One Pen reduces 6g of plastic added to the environment.
🖉GO GREEN - SAVE EARTH (THEME-WILDLIFE).
Binding: Office Product
Part Number: LE
Details: PLANTING GUIDE 1.Use a pot with a drainage hole in the bottom. Place it on a saucer and fill with good potting soil.2.Water the soil so it's moist but not soggy.3.Plant the pencil at an angle and not too deep. The soil should just cover the seed capsule.4.Place the pot in natural light but avoid direct sunlight. A temperature of 20DegreeC is ideal.5.Water regularly in the saucer. The first shoots should appear between one and four weeks later. The pen introduced by SACHINI and her father SUGIRDAN is a 96 per cent product made of biodegradable materials to prevent environmental damage. The pens come with vegetable and fruit seeds in them.The invention is completely and it can be grown as a vegetable or fruit plant without having to dispose of empty ballpoint pens.used plastic ballpoint pens discarded took at least 100 years to decompose and it had been proved that micro-plastic molecules do not decompose in the soil for about 400 years.
EAN: 0726667118642
Package Dimensions: 6.0 x 2.4 x 0.8 inches
Share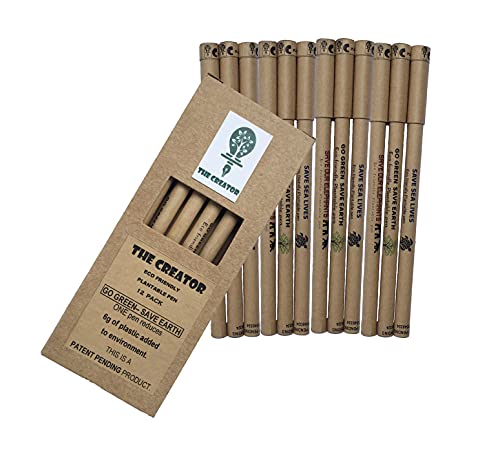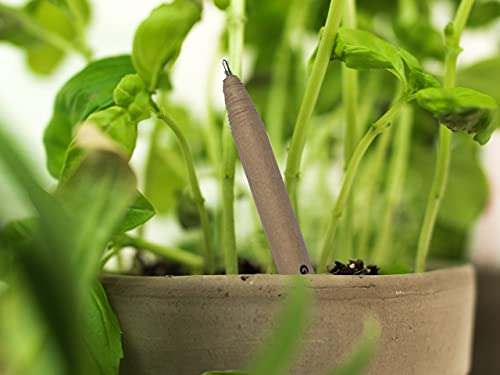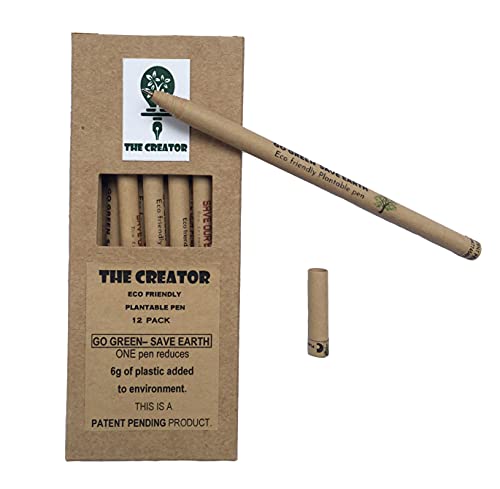 As an Amazon Associate I earn from qualifying purchases